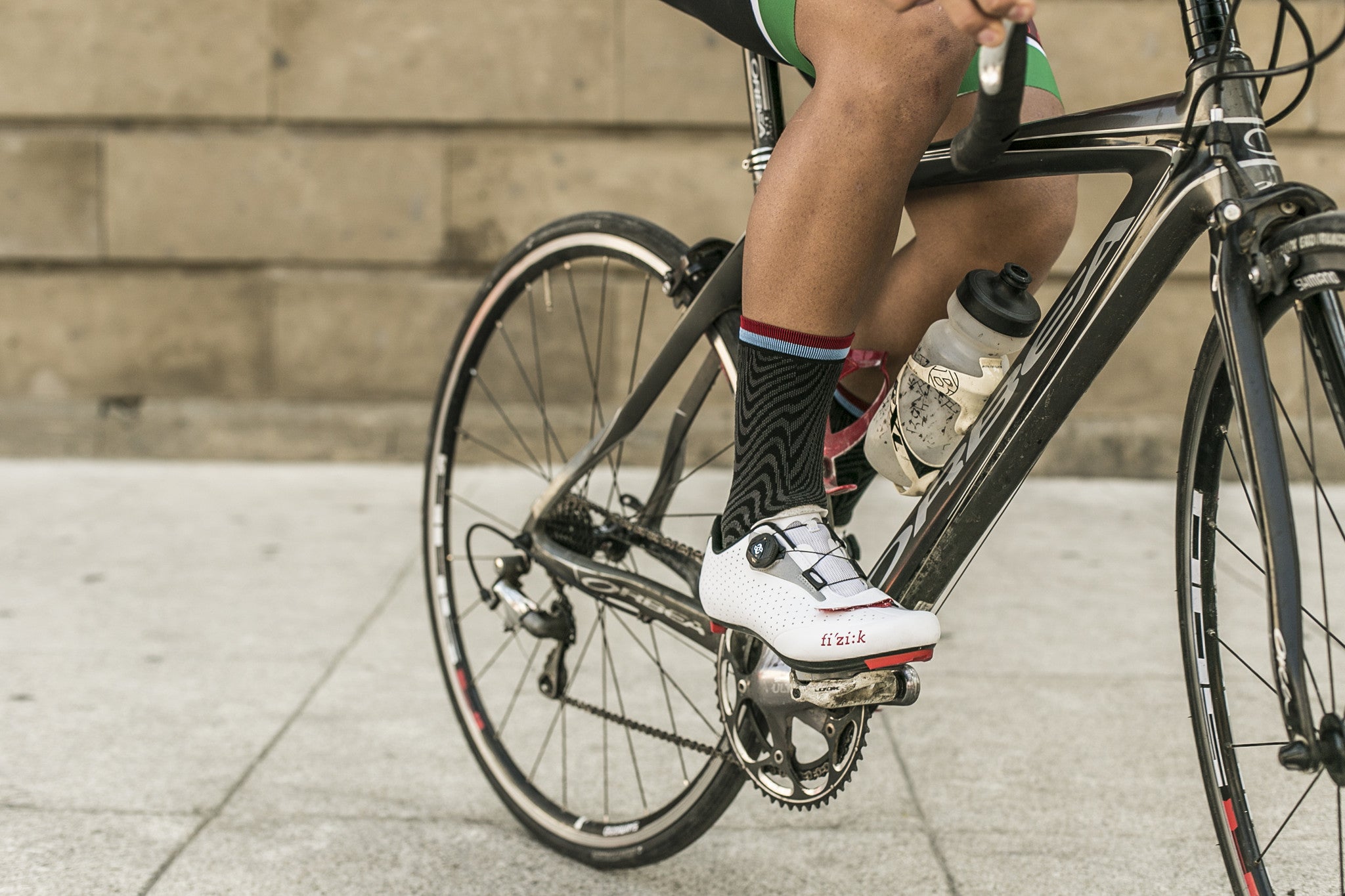 NVAYRK X CC Cycling Socks Vol. 2 (Limited Edition)
Designed for quality and comfort. The knit construction of these NVAYRK Cycling Socks allows for breathable comfort with their moisture wicking ability. Thin, lightweight, breathable and durable.

NVAYRK X Copete Cohete Cycling Socks are available in black/white and black/grey.

Details:
Composition: 25% Polypropylene, 50% Polyester, 20% Elastane (Spandex), 5% Polyamide (Nylon) 

5" extra hi-cuff 

Sizing: One size fits most 

Measures 26 cm to 30 cm stretched 

Machine Wash
More info:
A huge part of NVAYRK is the collaborations we have with artists from all over the world and we teamed up with Copete Cohete (Smithe & Pogo) to design and create something special and celebrate the power and talent of people as individuals and the fight to create their own journey.